New Frontiers Entrepreneur Development Programme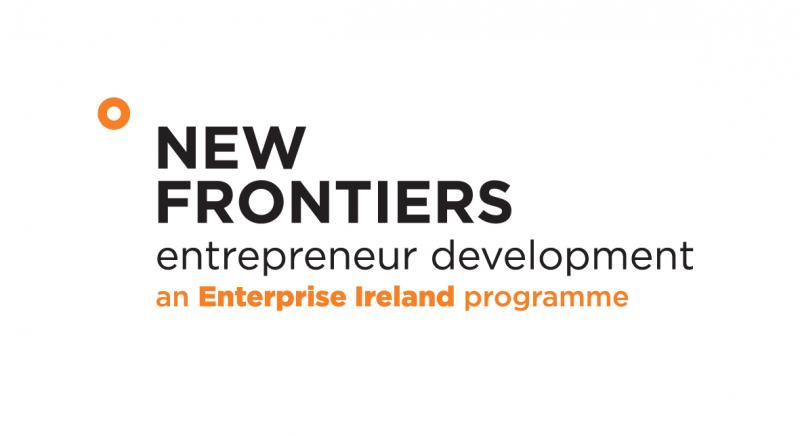 Everyday, everywhere around the world people innovate, explore, invent and collaborate to break new frontiers. You can too!
New Frontiers, Ireland's largest entrepreneur development programme, is recruiting individuals who have an innovative idea for a new business.

This intensive programme will equip you with the skills you need to establish and run your own company. The New Frontiers programme will give you access to supports like a desk in a campus incubator (either DCU or DkIT), 1-to-1 mentoring from start-up experts, business master-classes and networking with potential investors plus €15,000 in financial support to accelerate your business start-up.

Dundalk Institute of Technology (DkIT) in collaboration with Dublin City University (DCU) are now offering this comprehensive programme of supports for start-ups with new and innovative business ideas that have high commercial and export potential.
New Frontiers Programme Structure
Structured in 3 Phases:

Phase 1: (Max 30 promoters)
Examining the business case (feasibility)
Delivered part time over six weeks
Located in Invent DCU and the Regional Development Centre, DkIT

Phase 2: (10 -12 Promoters)
Developing an investor ready business plan
6 Months full time commitment required
Intensive supports including training, mentoring, hot desking, etc.
€15,000 cash support for eligible projects

Phase 3: (Max 8 Promoters)
Providing customised supports focused on Business Growth to help promoters acquire first clients, investment or enter export markets.

Now recruiting for Phase 2 programme starting May 2017.
Closing date for completed applications is 16th March 2017
If you would like to take advantage of this golden opportunity - contact us now
Garrett Duffy 042 9370400 garrett.duffy@dkit.ie www.rdc.ie or
Maria Johnston 01 7007597 maria.johnston@invent.dcu.ie www.invent.dcu.ie