Occupational Therapy (OT)
Support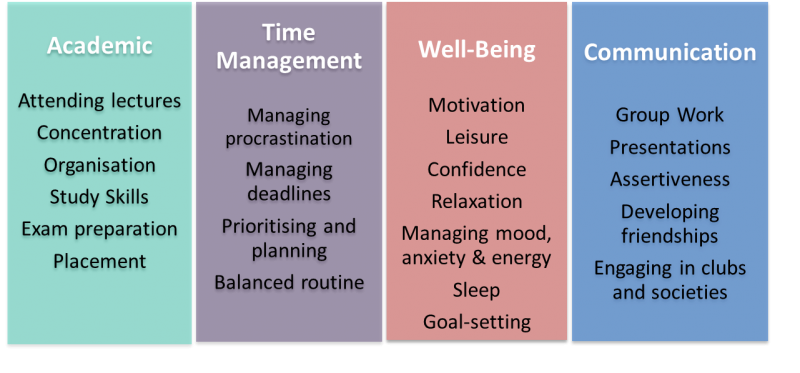 What is OT Support?
Susan Madigan and Orla Sullivan are Occupational Therapists (OTs) working in the Disability & Learning Support Service and are here to help you manage and make the most of your time in college. Occupational Therapy (OT) is a health profession with the overall goal of supporting you to participate in the everyday activities that matter to you, including both what you want to do and need to do.
What kind of support is it?
The OTs provide practical support and advice when students are experiencing difficulties or would like to improve their performance in college. We focus on skill development in areas such as academic skills, time management, well-being, and communication.
What happens when I meet an OT?
At the initial meeting, the OT will:
Explain the service in more detail
Explore what you would like to get from the meeting(s)
Talk to you about your college routine, interests, supports, and strengths.
Explore any difficulties that may be arising for you in college
If you choose things that you would like to work on, the OTs will help you to develop personal goals and then support you to address these areas that are important to you. Support may include advice, suggestions, coaching, and planning in one-to-one sessions or group sessions. Students use the service in different ways. Some students attend for a once-off session, others for a few sessions and others use the service throughout the year. Whether or not a student chooses to use the service is entirely up to them.
How can I meet with one of the OTs?
OT support is available to students registered with the Disability and Learning Support Service (DLSS). If you are interested in using OT support, you can contact your Disability Officer or call into the Disability & Learning Support Service Office.
Contact:
Email: disability.service@dcu.ie Phone: (01) 700 5927